Hot Spring Etiquette and Good Manners
What You Should and Should Not Do While Enjoying Hot Springs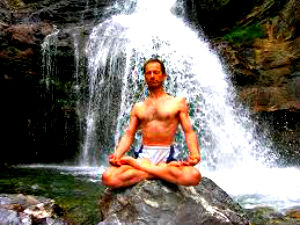 Soaking in a thermal springs is a calming, meditative peaceful experience. It is not the place for loud and boisterous displays of towel snapping or aquatic chicken fights. Nor is it a place for snogging and underwater shenanigans. Some folks feel that the only open displays of affection should be between parent and infant. This is a time for your considered and best judgement. Here is some Hot Springs Etiquette to help make your and your fellow soakers' experience more pleasant and enjoyable.
Hot Springs Etiquette – The List
Didn't bring a swimsuit or a towel? Many hot springs have clean and sanitary ones you can rent.
Some hot springs have a daily rate that will allow you admission as many times as you like over the course of a day. If you are hanging around… go for it.
By the same token, what about an annual pass? Do the math.
Always use a locker and lock it. If you are using a credit card to get in, ask the cashier for either a lock or for change for the lock. If you are unsure how to use the locker, ask.
Remember your locker number. Even if you have a key with a number on it, those numbers may be difficult to read. Save yourself some embarrassment and many circuits of the change room by memorizing the locker number.
Leave as many of your valuables as practical in your hotel room or hidden somewhere in your vehicle. You don't really need to phone

While formal attire in the Hot Springs is
generally discouraged, formal manners
are, on the contrary, encouraged.

anyone that badly.

If you are shampooing etc. after your soak make sure you have another coin handy to relock your locker while you are in the shower. You don't want anything to interfere with the peaceful vibe you will have going on.
Unless you are going to be sitting in a chair by the side of the pool or if there is a cooler pool to swim in, leave your towel in the locker. You don't need it and you don't need to worry about keeping track of it.
For safety reasons as well as part of Hot Springs Etiquette do not take any glass water bottles out on deck. Better yet, drink the water from the fountain. It's free.
Do not take any food with you.
And is it really necessary to say this… don't pee in the water. And men, this is for you, flush the toilet in the changeroom willya! And wash those hands. Ladies – ask your husband, partner, boyfriend, friend, brother or father about this.
Always, always, always shower before entering the hot springs and pool area.
Good Hot Springs Etiquette dictates not to blow your nose in the water.
Do not jump in.
Do not splash.

Hot Springs Etiquette suggests that you should
always mind the Personal Space Bubble
of those around you.

Do not yell, scream or speak louder than you would in a movie theatre. For some of us this is a transcendent experience. On second thought, having gone to a movie this month, speak in an even more quiet than movie – quiet voice.

Do not swim. Swim in a swimming pool. Move slowly and mindfully in a hot springs.
Mind the space bubble. Some of us have larger space bubbles than others. Try to avoid any contact with anyone other than your own infant.
Smile, acknowledge then move on. Please don't look at anyone longer than necessary to either recognize them and nod with a smile or you have no idea who they are and you smile. Some feel somewhat vulnerable while soaking in a hot springs and it is best to respect that.
Cool off some before you get too hot. Go get a cool drink of water from the fountain, stand under the cold outside shower for a brief moment or two, or just sit up on the edge of the pool to get out of the heat for a spell.
If you are pregnant, have a heart condition or have any other concerns check with your doctor before your trip.
Because each hot springs is different, make sure you check their recommendations that are almost always posted in a very obvious place. They will list the current temperature of the water as well as the maximum amount of minutes to stay in at a time.
For the most part, almost all commercial hot springs in North America require swimsuits so always err on the side of caution and keep that suit on.
Even if you see someone remove their suit – wait. They may just be crazy and the authorities might already be on their way.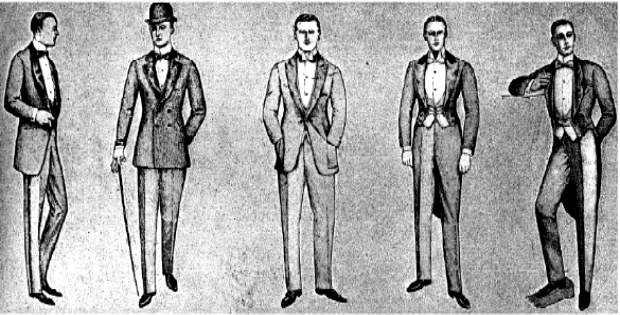 After your soak and on your way to the change rooms drink some more water.
Because you are so well-versed in proper Hot Springs etiquette, you have remembered your locker number you can find it without any problems.
Get your special perfumed soaps and shampoos, your towel and make your way back to the showers. And at this point its ok to remove the suit if you like. Just dry off then wrap your towel around yourself.
Wring out the water in your swimsuit in the shower or into a sink – not onto the floor. Some hot springs have high speed spinners you can use for your suit and your towel.
If you are going to sit down, sit on your towel not bare skin to bench.
Do not stare at your neighbour. It isn't quite urinal rules… but close. Ladies – if you need to, ask a man – again.
Try not to spend too much time in the change room because you are always the last one to get out and your friends and family see absolutely zero correlation between time spent and how good you look. Okay, okay… at least that's what they tell me.
Who Knew Proper Hot Springs Etiquette Would be so Tough?
Yes, this Guide to Hot Springs Etiquette does seem a bit overwhelming. But just like in all social situations, Hot Springs Etiquette is really just Hot Springs Common Sense. Now that that is out of the way, take some time and explore what else the hot springs has to offer. Check out the Gift Shop, go try the tofu dog in the restaurant and don't forget to stop into the spa just to smell all those yummy essential oils. Pull out your phone and read all things about hot springs. If you're able – try having a nap.
But wait! Didn't you get the Hot Springs day pass? Better that you just go have a beer upstairs then go on back down for another round. Or two.
Want to find a place to practice your good manners and Hot Springs etiquette? Check out The List here!
Do you have a hot springs etiquette question not answered here? Why not ask Miss Manners – yes Gentle Readers, Judith Martin.
Edited November 24, 2013